Contact us:
---
Want to join us?
You are a student of the University of Stuttgart and want to join us? Feel free to visit us at one of our weekly meetings:
Wednesday, 17:30
Institute of Space Systems
Pfaffenwaldring 29
70569 Stuttgart
COVID-19 Update:
Due to the current pandemic, all meetings are held online using Cisco Webex. If you want to join us, write us an e-mail, or join our ILIAS page to watch an introduction video and join our meetings.
Kickoff 2021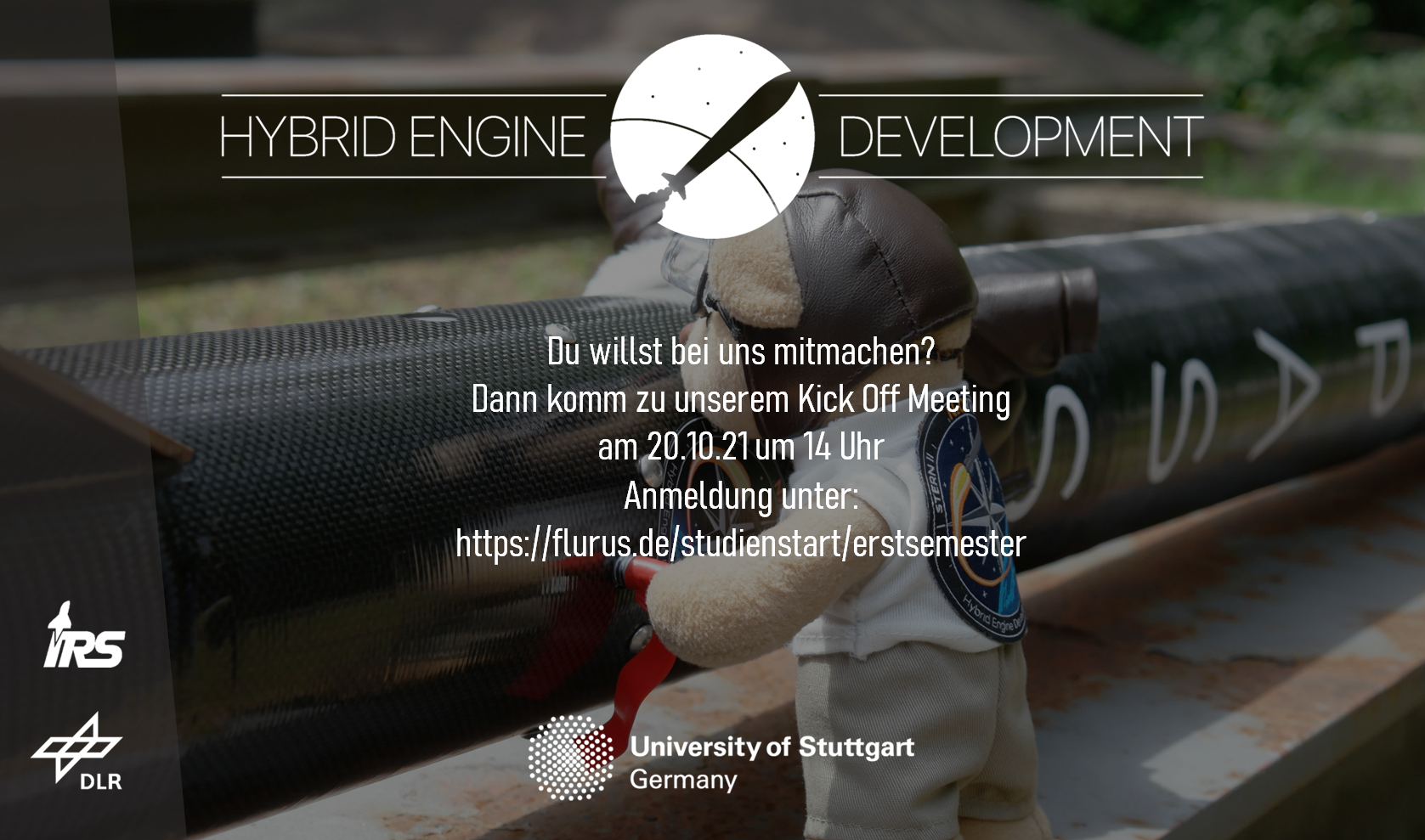 Registration will be via Flurus. Only registered students can participate in the event! Follow us on Instagram for more details.